Three Trip on The Mountain Yuntai--July 17-19, 2014
Post date:
Tour can be the best enjoyable thing in the world, you can see the most spectacular views and acquire the most interesting knowledge that you may not learn from books. Especially when you go out with a crowd of friends, through team journey, you relaxed, you find, wow, we team so wonderful, we are just a team, just as the movie "No one Left Behind", we hurried off for the same destination, we climbed the same mountain, we hand in hand for the same aim, we help each other because we are born to an unit, we need to share, burden, to feel the spirit, the strength of our team.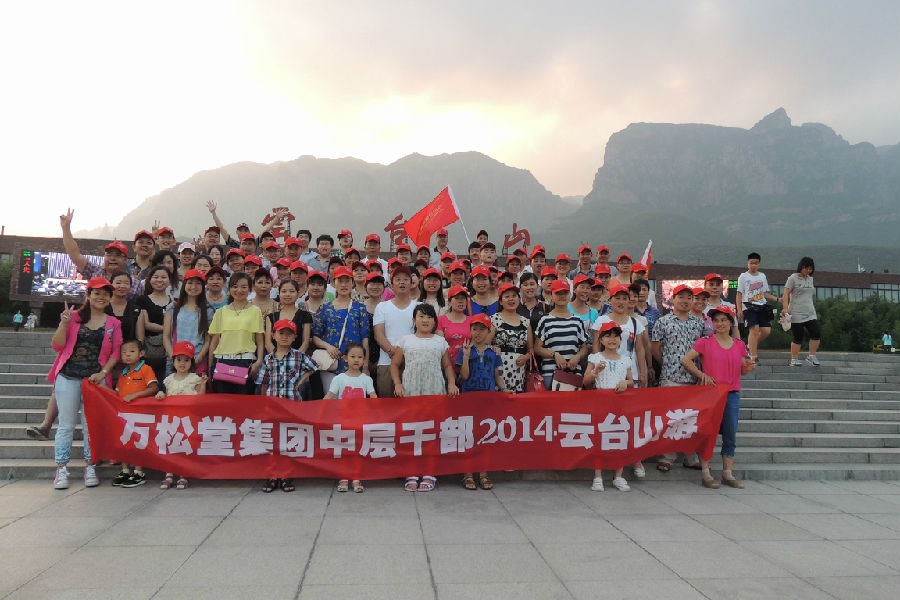 After three days of relaxing in The Yuntai, i'll admit that going back to work was difficult, i have gone from feeling very relaxed to extremely overwhelmed, While, we're grateful for the time spent in The Yuntai, my mind can't help but wander to what i consider the best place to relax in such hot Summer. I hope you feel just as relaxed as i do after looking through these photos!
The Yuntai is located the Henan Province Xiuwu County by the northern12 kilometers place, the prominent peak is the fruit of a medicinal cornel peak, the elevation 1,304 meters, because of suddenly, looks like a cauldron, covers above the group peak, is called inthe ancient times "covers Pusan" and further because to stand tall anderect for its , the forest cover, the ravine common fog windsaround, therefore is called "the Yuntai". Looked from the geographyviewpoint that, Yuntai is belongs to the South Pacific goodmountainous region in the terrain a part, therefore calls "the toogood Yuntai". The Yuntai was the Yubei Mingshan since old times, now has completedthe Yuntai scenic spot, also is the national level forest park and thenational level geology park. Now opens the main scenic area includes:Warm plate valley, fruit of a medicinal cornel peak, old deep poolditch, small stronghold ditch and so on.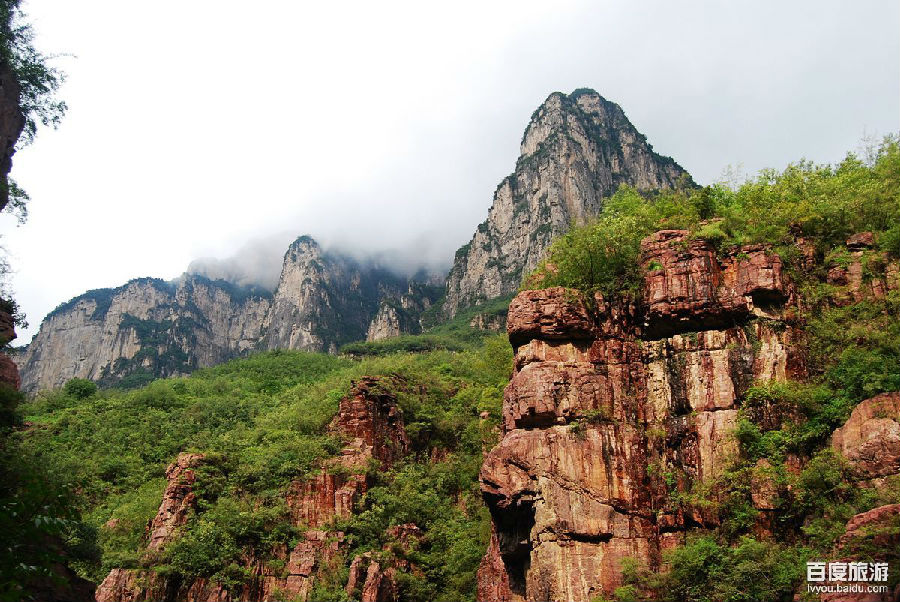 The lake is boundless and still while the mountain ranges are dressed in spring color.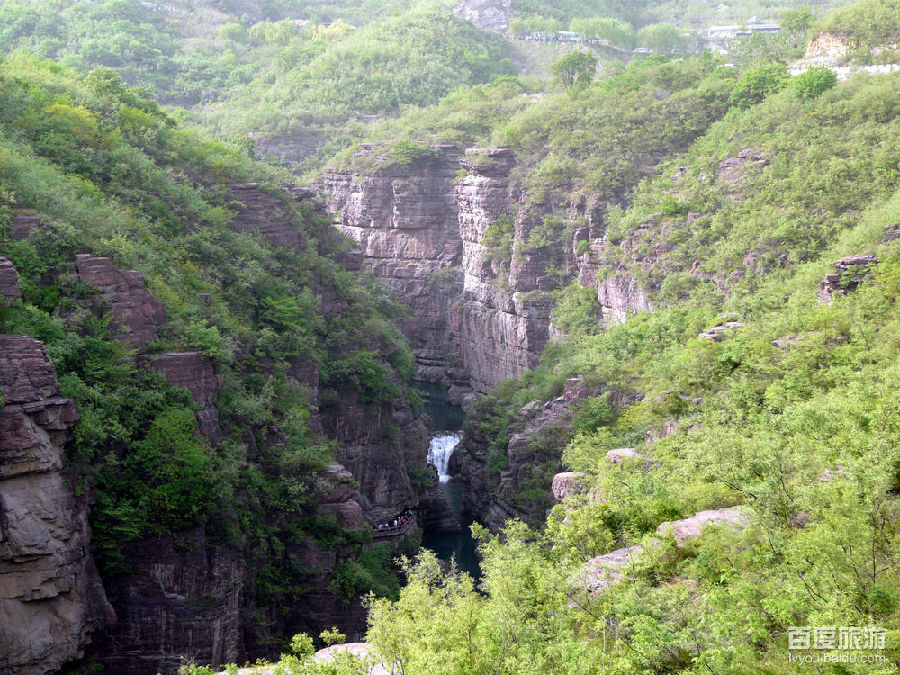 " I wonder when the magic axe cleaved this valley into trayers when birds began flying in a line high above, even the descending sun is reluctant in the set. I hesitate and can not help to looking back."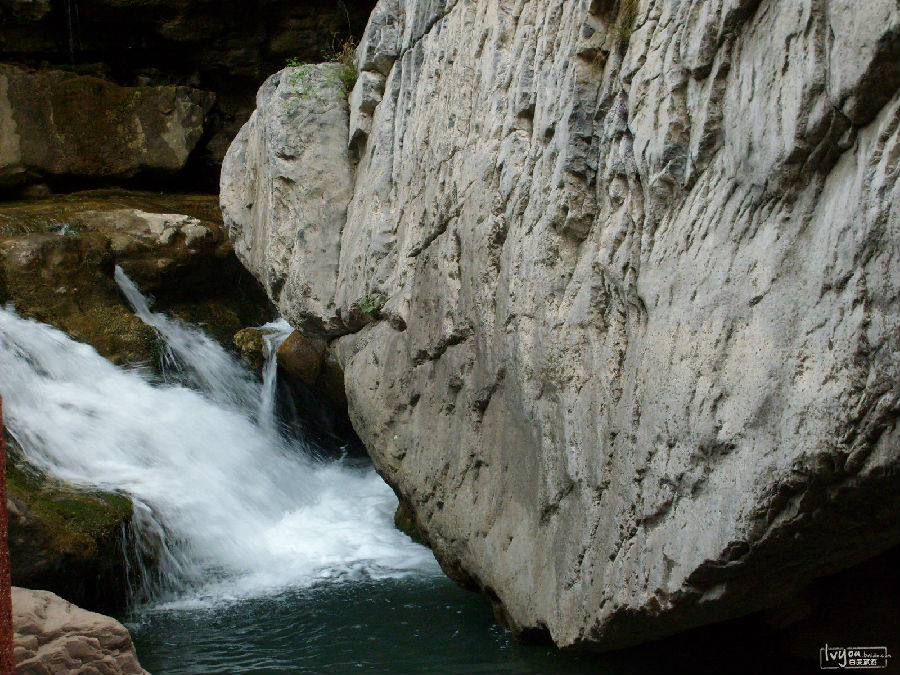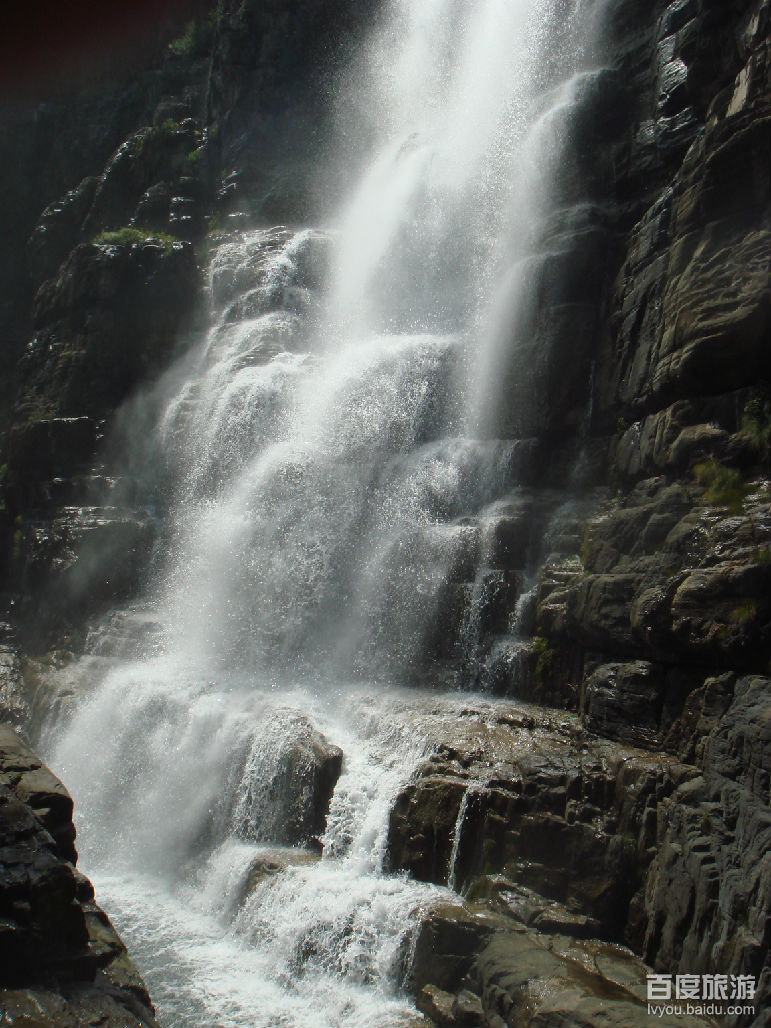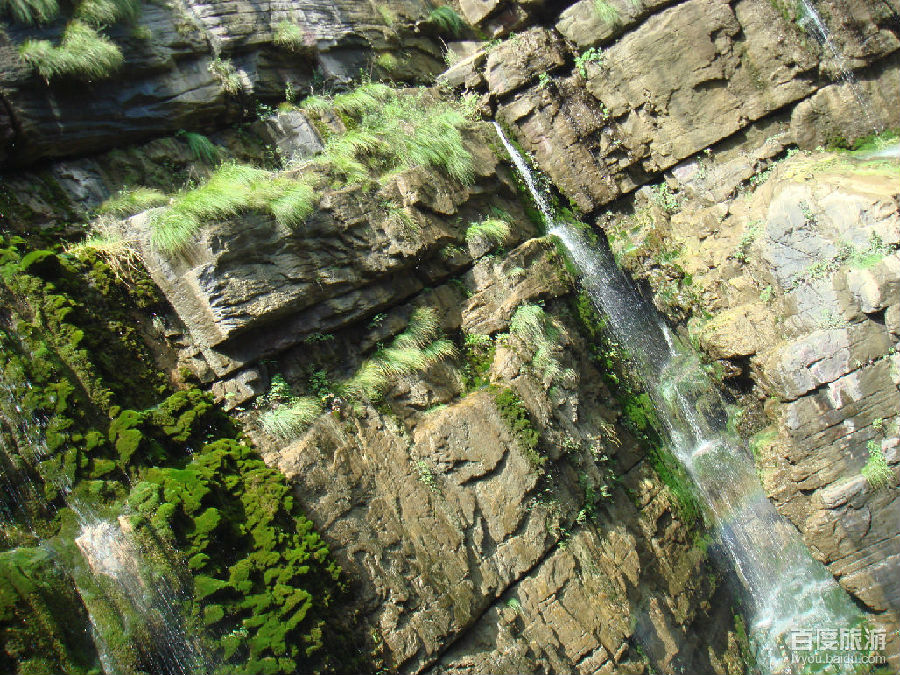 Quanpu Goerge --"Stream of water plunge from high up in the sky; I thought it was the Milky Way falling from the outer space."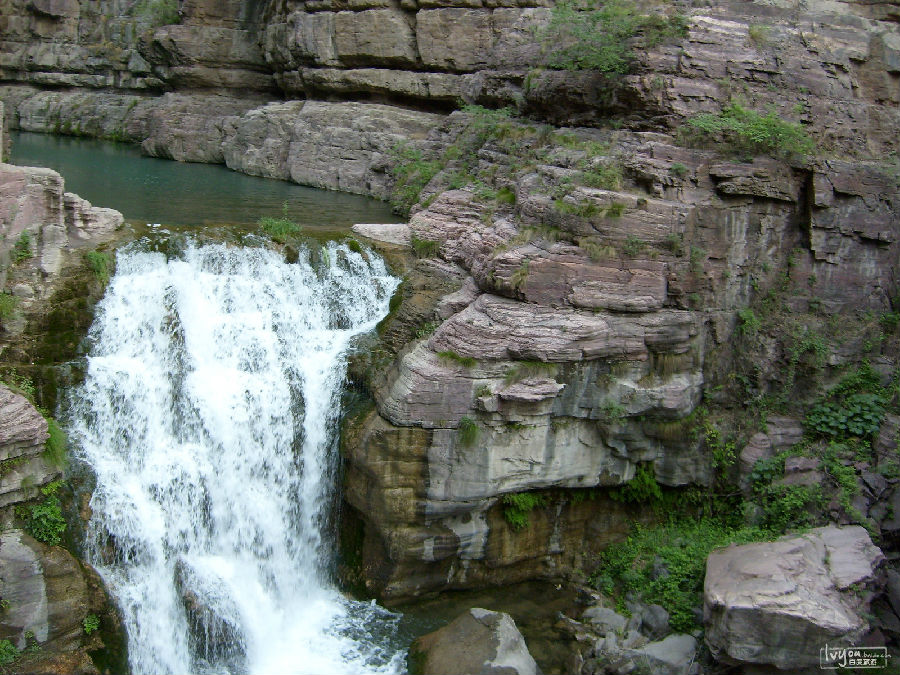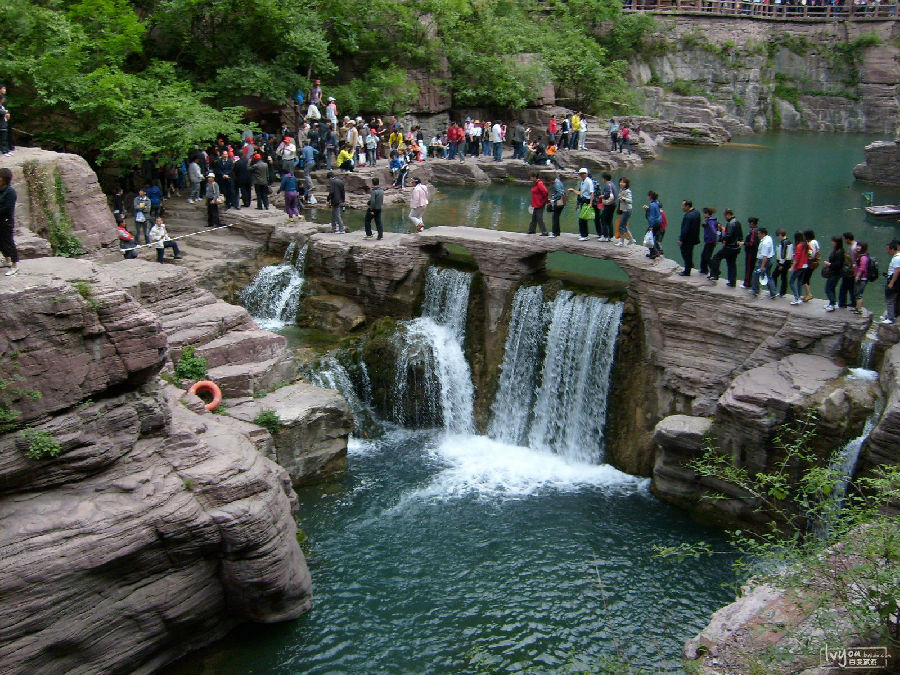 Mt. Yuntai, known for the ruggedness, means the mountain of clouds as it shrouded by clouds year round.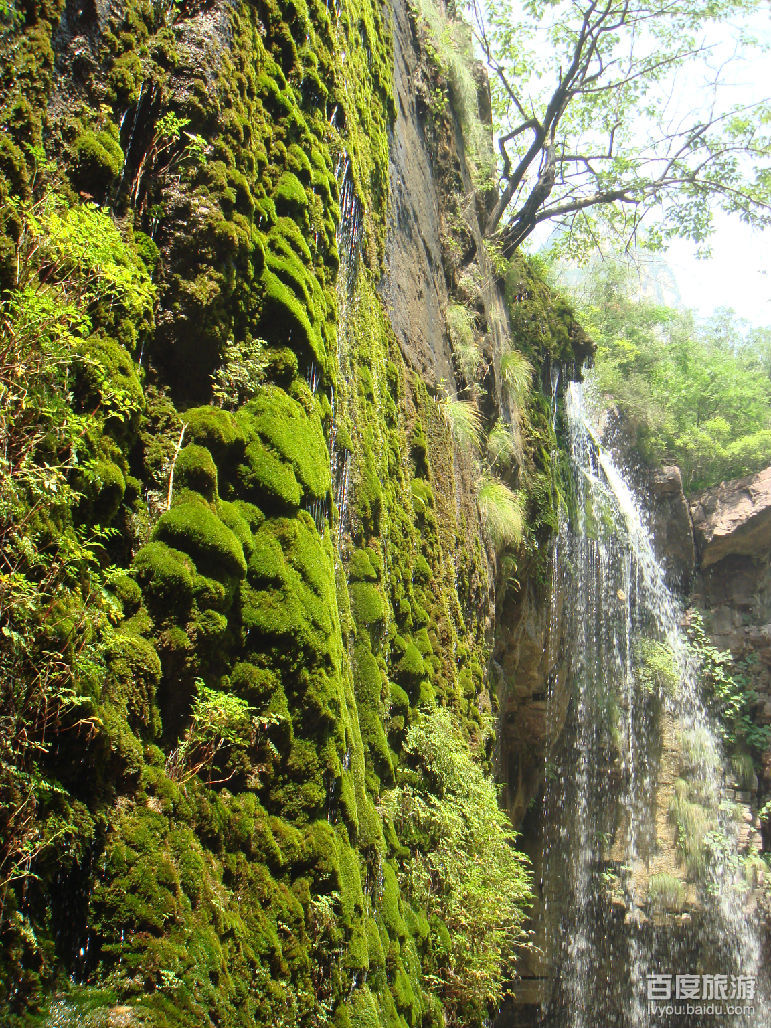 Abundant spring water gushes out from between the trees.