Honor's List---"The Star of Spring"
Post date: wan song tang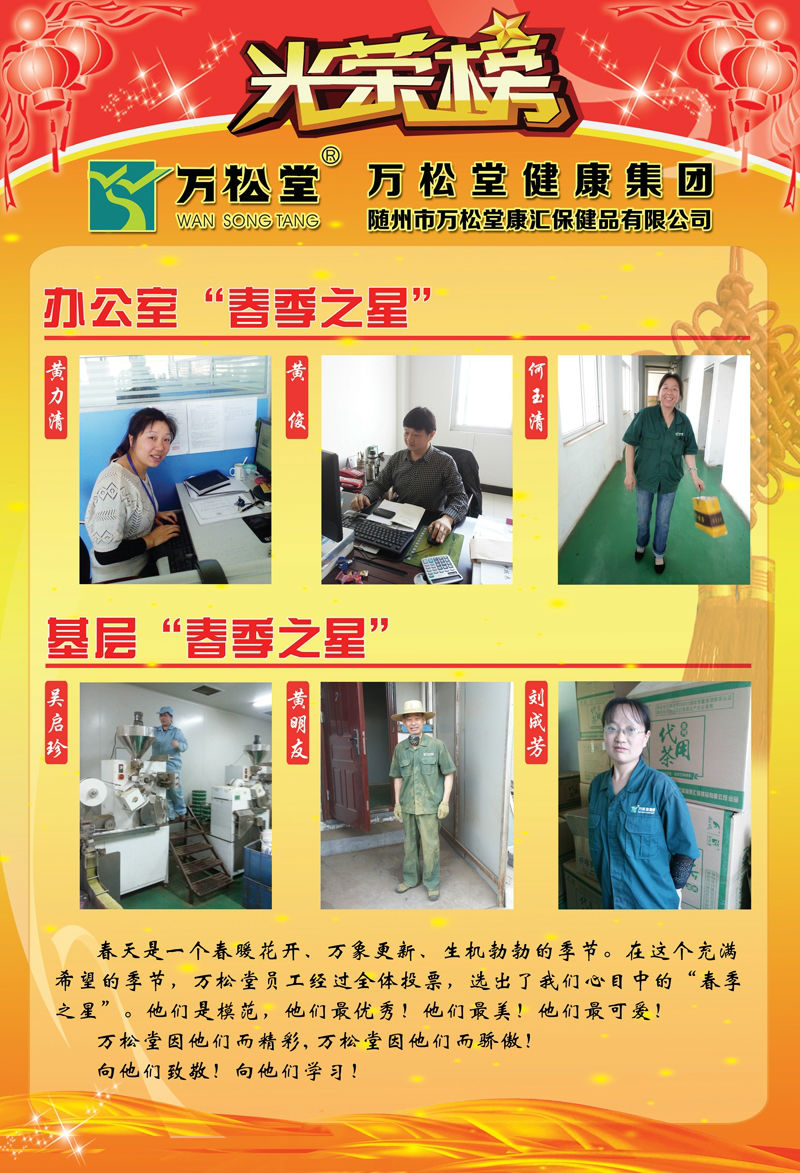 Spring is a beautiful, vientiane update, vibrant season. In the season of hope, all Wansongtang staff gather together for a public vote to select "the star of spring" . They are a model, they are the best! They are the most lovely!
Because of them,Wansongtang becomes more wonderful, Wansongtang is pround of them!
Salute to them! Learn from them!